History of Brith Sholom Beth Israel
182 Rutledge Ave
Charleston, SC 29403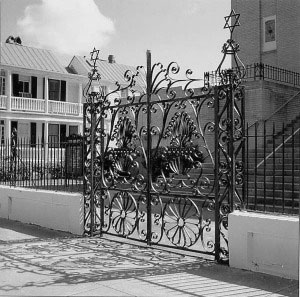 In the year 1854 a small group of Jews met in Charleston, South Carolina for worship according to the Ashkenazi ritual of Orthodox Judaism and called themselves Berith Shalome. Just a few blocks away from its present site, the foundations were laid for what is today the oldest Orthodox Shul in the South and one of the oldest Ashekenazic congregations in America. Founded by immigrant Polish and Prussian Jews, the congregation was continually strengthened by waves of Eastern European arrivals who found their way to Charleston through out the 19th and 20th centuries. Internal tension within the membership led to the establishment of a second Orthodox Shul, Beth Israel Congregation in 1911. Those strains were eased by1955 and a newly merged Brith Sholom Beth Israel Congregation opened its door sat the present facility on Rutledge Avenue. 
Rabbi Nachum L. Rabinovitch served the congregation as spiritual leader and first principal of the new Charleston Hebrew Institute from late 1955 until1963. He was succeeded in these positions by Rabbi Hersh M. Galinsky, 1963-1970.Both former rabbis are now in prestigious positions in Israel.Rabbi David J. Radinsky hails from Seattle, Washington. As chaplain in the U.S. Army from l966-l968, He served one year in Fort Leonard Wood, Missouri and one year in Korea. Before coming to Charleston in August, 1970, he served a Assistant Rabbi and Educational Director of Congregation Beth Jacob in Atlanta.
For three years Rabbi Radinsky served in the dual role as Rabbi of Brith Sholom Beth Israel Congregation and as principal of Charleston Hebrew Institute by serving as its Rabbinic Dean and as well as a teacher on its Religious Studies Faculty. He was involved with the Addlestone Hebrew Academy by serving as its Rabbinic Dean and as a teacher on its religious studies staff. Rabbi Radinsky also served on the board of Addlestone Hebrew Academy, the Charleston Jewish Federation, the Community Relations Committee, and the Community Hebrew School. In 1988, a "City of Charleston Day" was proclaimed in Rabbi Radinsky's honor. He served as a Vice President of Yeshiva University Rabbinic Alumni Association and the executive board of the Rabbinical Council of America. In June, 1993 Rabbi Radinsky was honored By Yeshiva University and was presented with the distinguished Rabbinic Alumnus Award. Rabbi Radinsky retired from BSBI in 2004 after 34 years of dedicated service. He made a lasting impression at BSBI and the city of Charleston. The Board of BSBI named him Rabbi Emeritus in 2005.
In 2004, Rabbi Ari Sytner moved to Charleston from Des Moines, Iowa with his wife Chana and sons Reuven and Meyer Simcha. Rabbi Sytner's warmth and enthusiasm have blessed BSBI with renewed energy and inspiration. To learn more about Rabbi Sytner's history, visit our Meet the Rabbi page.
In 2012, Rabbi Moshe Davis moved to Charleston fom Houston, TX. Rabbi and Ariela Davis are the proud parents of three girls, Yaelle, Elisheva and Adiel.
WEST ASHLEY MINYAN HOUSE Services on Shabbat and Holidays only. In order to promote Torah observance, our Shul maintains a Shabbat and holiday minyan in the South Windermere subdivision. Its modest walls resound with spirited singing, a distinctive tradition of our congregation. It is located at 8 Lord Ashley Drive. Call the Shul office for more information at 843.577.6599. 
History taken from www.bsbiSynagogue.com
Cemeteries: BSBI Maryville, BS Magnolia, BI Magnolia, BSBI Memorial Plaques