Upcoming Events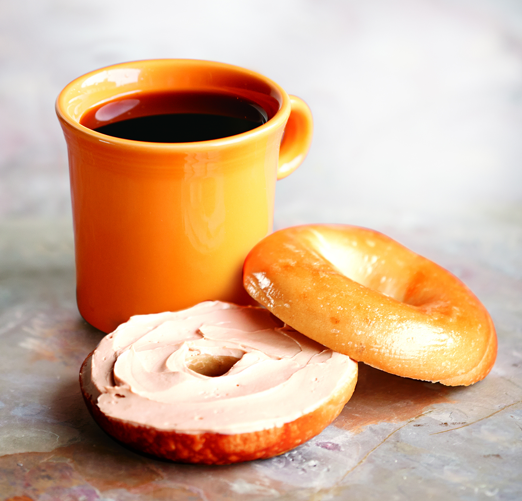 General Membership Meeting
Sunday, May 16 11:00 AM – 12:30 PM
Grab a bagel and coffee and join the Board of Directors for the general membership meeting!
---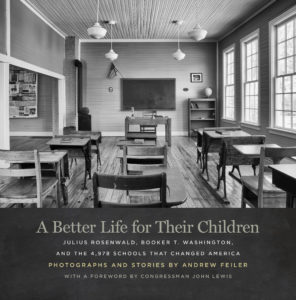 Sunday Conversations with Judge Richard Gergel and Robert Rosen
Sunday, May 16 5:30 PM
"Rosenwald Schools: The Beginning of the Jewish – African American Coalition"
There were more than 500 Rosenwald schools in South Carolina. Built by Jewish philanthropist Julius Rosenwald with local community support, these schools were the backbone of the educational system for African American children.
Special guests, Andrew Feiler and Alan Nussbaum will discuss how these relationships formed the beginnings of the Jewish-African American coalition that flourished during the Civil Rights era.
With special guests Andrew Feiler and Alan Nussbaum
Andrew Feiler
Andrew Feiler is a fifth generation Georgian. Having grown up Jewish in Savannah, he has been shaped by the rich complexities of the American South. Andrew has long been active in civic life. He has helped create over a dozen community initiatives, serves on multiple not-for-profit boards, and is an active advisor to numerous elected officials and political candidates. His art is an extension of his civic values.
Andrew's forthcoming book of photography, A Better Life for Their Children: Julius Rosenwald, Booker T. Washington, and the 4,978 Schools that Changed America, will be published by the University of Georgia Press in April 2021. This work is the first comprehensive photodocumentary of the program created by Tuskegee Institute principal Booker T. Washington and Sears, Roebuck & Company president Julius Rosenwald. From 1912 to 1937, this collaboration built 4,978 schools for African American children across 15 southern and border states and transformed America.
Andrew's Rosenwald school images have received a number of pre-publication honors. Photolucida named them a 2020 Top 50 portfolio and Photoville selected them for The Fence, an outdoor exhibition displayed internationally in eleven cities. They were also part of the Currents 2020 exhibition at the Ogden Museum of Southern Art in New Orleans. The solo exhibition of this work will premiere at the National Center for Civil and Human Rights in Atlanta in May 2021.
Andrew earned his bachelor's in economics from The Wharton School of the University of Pennsylvania. He earned a master's in modern history from Oxford University and a master's in business administration from Stanford University.
Alan Nussbaum
Alan Nussbaum was born and raised in Charleston. He graduated from Johns Hopkins University and Harvard Medical School and was an intern and resident in internal medical at Duke, and a Fellow in Rheumatology at MUSC. He has practiced in Charleston since 1982.
Alan is involved in the Charleston Jewish community and served as president of Synagogue Emanuel-El, the Hebrew Orphan Society, and on the C of C Jewish Studies Advisory Board for 10 years and chairman 2016-19.
Despite all this peripheral activity, he has always been a want-to-be historian and photographer which led him into documenting the restoration of the St George Rosenwald School which has been a project for the last five years.
Ongoing Projects
JHSSC's Jewish Merchant Project
For more than 300 years, Jewish settlers – from across the Atlantic and around the country – have made their homes in South Carolina. The earliest Jews populated Charleston, Georgetown, and later Columbia, where they held a variety of occupations and became immersed in civic life. By the late 1800s, Jewish merchants had set up shop on downtown streets in towns big and small, and more than 100 years later their legacy remains alive through their descendants. The Jewish Merchant Project (JMP) goal is to preserve memories of the men and women who have played vital roles in communities across South Carolina. Their stories are our history.
Beginning in 2017, the JHSSC partnered with Historic Columbia and the College of Charleston to undertake a state-wide survey of Jewish merchants, past and present. The JMP website is the foundational product of that survey and will capture the impact of Jewish businessmen and women on communities, large and small, as well as the networks of family and friends that led Jewish men and women to call this state home.
Jewish Merchant Project | Explore the Merchant Map
Historic Columbia and Columbia Jewish Heritage Initiative
Purpose: Identify and fill gaps in the documentation of Columbia's Jewish History; Document stories of Holocaust survivors who settled in Columbia; Encourage dialogue by collecting and sharing stories, images, and documents; Broadcast information to diverse audiences through print and web-based media and public programs; Create an ongoing coalition to sustain the effort in the future; Record stories of elders of Columbia's Jewish community. To read the entire article about the Columbia Jewish Heritage Initiative go to Page 11 of the Fall 2015 Magazine.
Contact:
To learn more about or participate in the Columbia Jewish Heritage Initiate, go to www.historiccolumbia.org/CJHI or Contact: Robin Waites, Executive Director Historic Columbia, rwaites@historiccolumbia.org.
Are you planning an event pertaining to South Carolina Jewish History?
Contact us to have it listed here on our site.