Upcoming Events
"Kugels & Collards"
Exploring South Carolina's Jewish History through the Lens of Food and Memory
October 6 – 8, 2023
University of South Carolina
Columbia, South Carolina
---
A Conversation with Author Daniel Wolff
Sunday, September 10, 2023
In-person and over Zoom
Doors open for brunch at 9AM
Event begins at 10AM
Arnold Hall
Jewish Studies Center
96 Wentworth Street
Charleston, SC 29424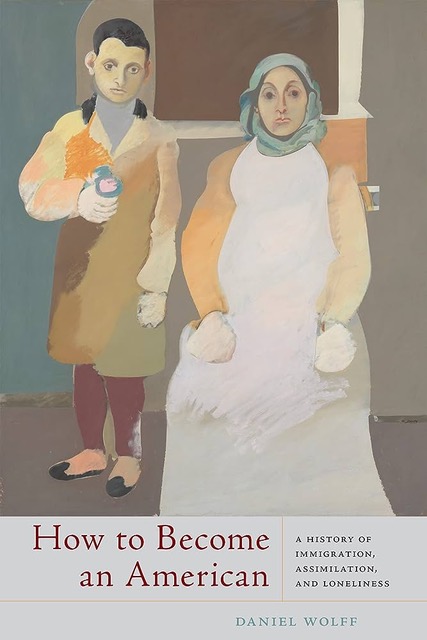 Join us for a conversation with author Daniel Wolff about his latest book, How to Become an Immigrant, an odyssey from pre-Civil War Charleston to post-World War II Minneapolis through Jewish immigrants' eyes.
The histories of US immigrants do not always begin and end in Ellis Island and northeastern cities. Many arrived earlier and some migrated south and west, fanning out into their vast new country. They sought a renewed life, fresh prospects, and a safe harbor, despite a nation that was not always welcoming and not always tolerant. How to Become an American begins with an abandoned diary—and from there author Daniel Wolff examines the sweeping history of immigration into the United States through the experiences of one unnamed, seemingly unremarkable Jewish family, and, in the process, makes their lives remarkable. It is a deeply human odyssey that journeys from pre-Civil War Charleston, South Carolina, to post-World War II Minneapolis, Minnesota. In some ways, the family's journey parallels that of the nation, as it struggled to define itself through the Industrial Age. A persistent strain of loneliness permeates this story, and Wolff holds up this theme for contemplation. In a country that prides itself on being "a nation of immigrants," where "all men are created equal," why do we end up feeling alone in the land we love?
This hybrid event will take place in the Jewish Studies Center, Arnold Hall (Room 100) and via Zoom. Brunch will be served beginning at 9:00 a.m.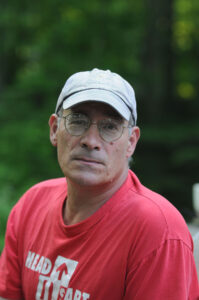 Daniel Wolff is an award-winning author of numerous books, including Grown-Up Anger: The Connected Mysteries of Bob Dylan, Woody Guthrie, and the Calumet Massacre of 1913 and The Fight for Home: How (Parts of) New Orleans Came Back.
---
Lushington Lost and Found: Charleston's Quaker Commander Comes Home
Sunday, November 5, 2023
In-person and over Zoom
Doors open for brunch at 9AM
Event begins at 10AM
Arnold Hall
Jewish Studies Center
96 Wentworth Street
Charleston, SC 29424
In 1936, the Gibbes Museum held "An Exhibition of Miniatures Owned in South Carolina and Miniatures of South Carolinians Owned Elsewhere." One of those on exhibit was a two-sided miniature featuring Richard and Charity Lushington which was "Lent by the Misses Oemler, Savannah, GA." For nearly a century, the Lushingtons remained in Savannah unknown to those who held them, but now they have returned home to Charleston.
Join George H. McDaniel, historian at SC Battleground Preservation Trust, and Ashley Walters, director of the Pearlstein/Lipov Center for the Study of Southern Jewish Culture, as they discuss the significance of Richard Lushington to Charleston's history, his connection to Jewish history through his unique militia unit, and the world of Revolutionary Charles Town which brought them all together.
This hybrid event will take place in the Jewish Studies Center, Arnold Hall (Room 100) and via Zoom. Brunch will be served beginning at 9:00 a.m.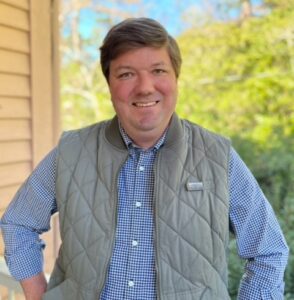 George H. McDaniel grew up in Summerville and has spent most of his life here in the Lowcountry. He received his B.A. in history from Davidson College and, after spending nearly a decade as a professional musician, he returned to school and earned his M.A. at the Center for the Study of Southern Culture at the University of Mississippi.
His graduate work focused on African American history and public history, particularly interpreting that history at historic sites. While in Oxford, George managed two museums—the L.Q.C. Lamar House, the home of the 19th century Mississippi politician and Supreme Court Justice; and the Burns-Belfry Museum and Multicultural Center, which was housed in the first African American church established in Oxford after the Civil War in 1867.
He also served on the University of Mississippi's Slavery Working Group which researched and interpreted the history of slavery at the university; and he was a founding member of L.O.C.A.L (Lafayette Oxford Community Archive Library) which worked to bring university resources to bear to preserve the local history of the African American community.
He was the lead historian for Audubon South Carolina's successful project to have Francis Beidler Forest designated as a site in the National Park Service's "National Underground Railroad Network to Freedom" program. He currently works as an historian for South Carolina Battleground Preservation Trust. In that capacity, he is involved in numerous projects dealing with 18th century Charleston. In one of those projects, he is researching and developing interpretation for the Charleston Liberty Trail. A forthcoming app, which will use interactive technology undergirded by strong historical research and scholarship to guide visitors to important sites and to help them see the world of Revolutionary Era Charleston.
Ongoing Projects
JHSSC's Jewish Merchant Project
For more than 300 years, Jewish settlers – from across the Atlantic and around the country – have made their homes in South Carolina. The earliest Jews populated Charleston, Georgetown, and later Columbia, where they held a variety of occupations and became immersed in civic life. By the late 1800s, Jewish merchants had set up shop on downtown streets in towns big and small, and more than 100 years later their legacy remains alive through their descendants. The Jewish Merchant Project (JMP) goal is to preserve memories of the men and women who have played vital roles in communities across South Carolina. Their stories are our history.
Beginning in 2017, the JHSSC partnered with Historic Columbia and the College of Charleston to undertake a state-wide survey of Jewish merchants, past and present. The JMP website is the foundational product of that survey and will capture the impact of Jewish businessmen and women on communities, large and small, as well as the networks of family and friends that led Jewish men and women to call this state home.
Jewish Merchant Project | Explore the Merchant Map
Historic Columbia and Columbia Jewish Heritage Initiative
Purpose: Identify and fill gaps in the documentation of Columbia's Jewish History; Document stories of Holocaust survivors who settled in Columbia; Encourage dialogue by collecting and sharing stories, images, and documents; Broadcast information to diverse audiences through print and web-based media and public programs; Create an ongoing coalition to sustain the effort in the future; Record stories of elders of Columbia's Jewish community. To read the entire article about the Columbia Jewish Heritage Initiative go to Page 11 of the Fall 2015 Magazine.
Contact:
To learn more about or participate in the Columbia Jewish Heritage Initiate, go to www.historiccolumbia.org/CJHI or Contact: Robin Waites, Executive Director Historic Columbia, rwaites@historiccolumbia.org.
Are you planning an event pertaining to South Carolina Jewish History?
Contact us to have it listed here on our site.